RECOMMENDED NEARBY SPOTS FOR EATING AND DRINKING
RECOMMENDED NEARBY SPOTS FOR EATING AND DRINKING
The areas surrounding us (Jordaan and Oud-West) are very lively and popular with Amsterdam locals. It is very close to the city center, but also quite literally just off most tourist maps. Therefore, for most visitors this area is just off the beaten track. Which really is a shame, because the area has a lot to offer. We highly recommend to 'stay local' before or after your boat rental with Boats4rent. Below is a list of our favorite very nearby spots: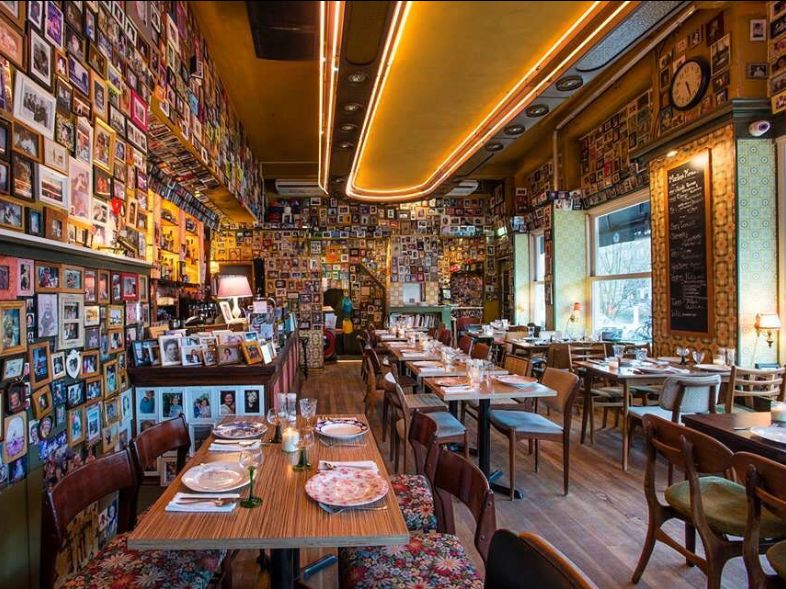 1. Traditional Dutch Cuisine: Restaurant Moeders
1. Traditional Dutch Cuisine: Restaurant Moeders
Restaurant Moeders (Dutch for Mothers) is one of the few places in Amsterdam where you can enjoy traditional Dutch food. Over more than 30 years they have literally received thousands of raving reviews by guests from all over the world. On the menu are Dutch classics like 'hotchpotch' and other mothers' dishes. All served by a friendly staff in an atmosphe that the Dutch typically describe as 'gezellig' (Dutch for cozy): wooden furniture, colorful dishes and the walls covered with pictures of… mothers of course! If you think your mum also deserves a place on these walls of fame, you're invited to bring her picture 😊 Restaurant Moeders is located opposite our dock. It is open 7 days a week for dinner, and during weekends for lunch as well. Moeders is often fully booked, so make sure to reserve in advance!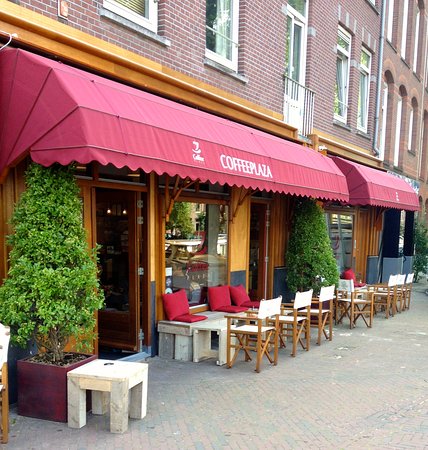 2. Coffee Roastery
2. Coffee Roastery
A great place for breakfast or lunch is the Coffee Roastery. You can sit inside or on the terrace. No need to say these folks make excellent coffees. All their other stuff -like fruit juices, sandwiches, croissants and sweets- is also very tasty and fresh. The addres is De Clercqstraat 27, just a few minutes by foot from our dock.