Kingsday in Amsterdam: party of the year!
On Kingsday the whole city center is full of people celebrating. And the canals are definitely no exception to that. A wide range of boats gather to make a huge party, slowly moving from one party spot to another. Both on the shore and on the boats you will find live music, DJ's, food and drinks. A great way to join the festivities is to rent your own boat.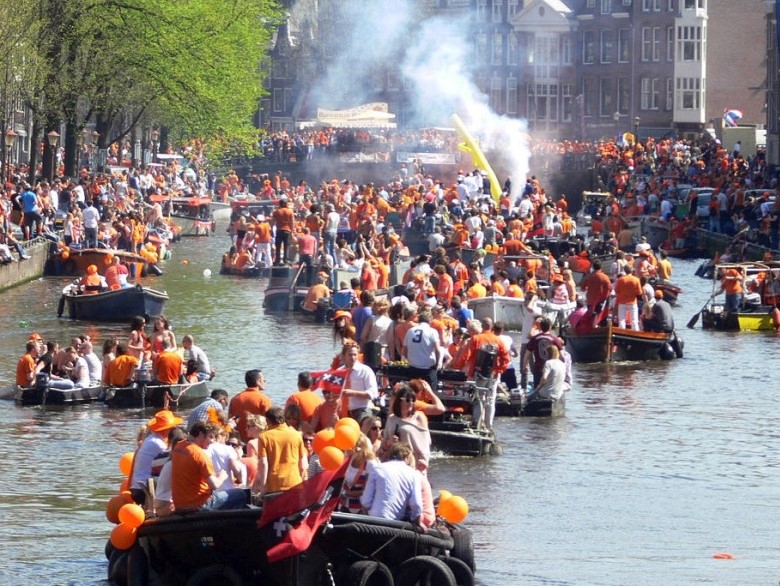 The deal for a Kingsday boat rental:
pick-up between 9 and 11 AM

return between 5 and 7 PM
How does a Kingsday boat rental work?
You will experience the unique atmosphere of the canals and you can go places without having to walk the crowded streets.  Likely, you will get stuck every now and then at the most popular canals. Our advice: just enjoy, go with the flow and don't worry too much about time. Obviously, this only works with full day rentals. The time slot for picking up your boat is from 9.00 to 11.00 hrs. and we expect you to return your boat between 17.00 and 19.00 hrs. As always, there is a maximum of six people per boat, due to license and insurance.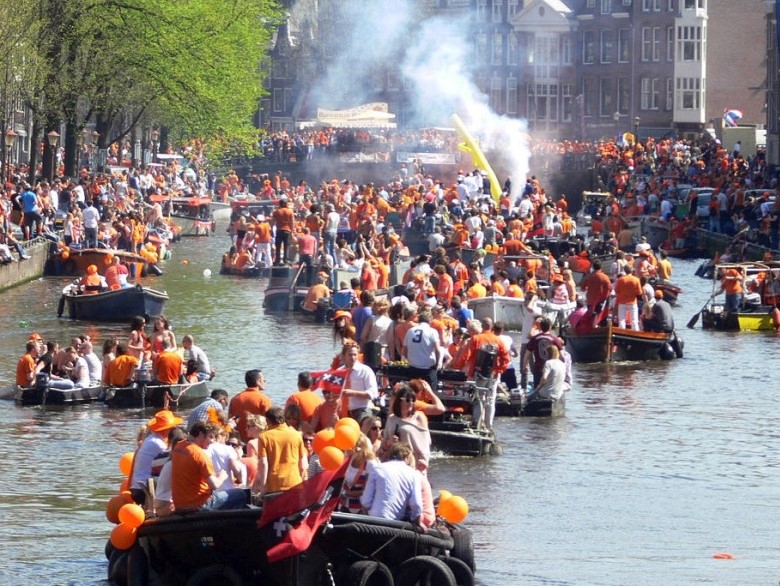 What's the price and how to book your Kingsday boat?
The rate for this full day rental on Kingsday is €299,- (excl. 1,50 tour tax p.p.). This is the best price you will find in Amsterdam. For booking your boat rental for Kingsday please use our easy online booking tool. Looking forward to welcoming you on Kingsday!