An Amsterdam boat rental is awesome, no doubt about it! But there are other great destinations waiting to be discovered by rental boat too.
Some of them are in the countryside within cycling distance from Amsterdam. Others, like the really nice cities of Haarlem, Leiden and Alkmaar are a bit further away, making them a great daytrip destination.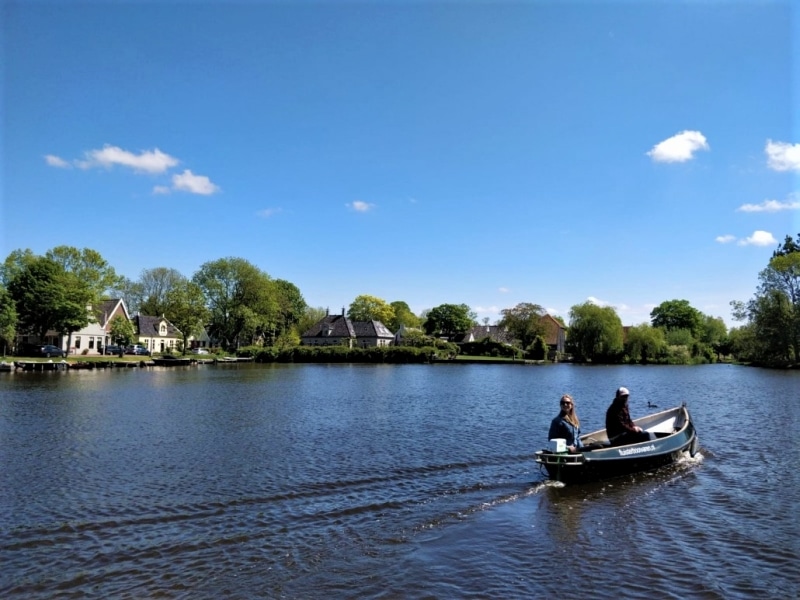 1. Alkmaar ('the cheese capital')
1. Alkmaar ('the cheese capital')
The historical mid-size city of Alkmaar is a great destination for a day trip from Amsterdam. You can get there by car or by public transport in about one hour's time.
Alkmaar has a monumental center with lots of nice buildings and canals. The main tourist attraction is the (seasonal) weekly cheese market. Alkmaar is surrounded by typical flat and green countryside. You can also combine your visit to Alkmaar with the Northsea coast, with attractive coastal towns like Bergen aan Zee and Egmond aan Zee.
The best way to discover the historical center of Alkmaar and the countryside surrounding the city is of course by boat. Alkmaar Boat Rentals is the place to go to. They are affordable, they have different boats to choose from and several nice add-ons.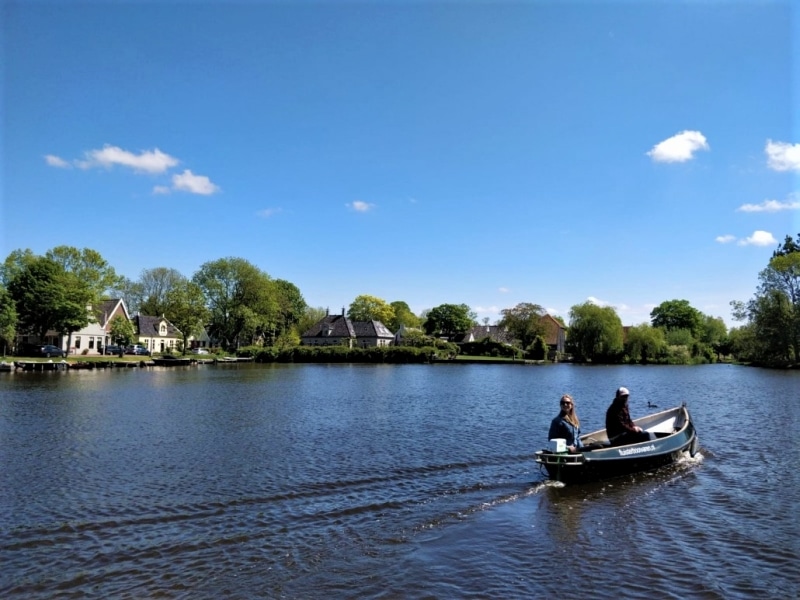 2. Broek in Waterland (Dutch countryside)
2. Broek in Waterland (Dutch countryside)
The picturesque typical Dutch landscape just north of Amsterdam is called 'Waterland'. Lots of waterways cross this rural area with charming little villages. Broek in Waterland is one of them: a prosperous small scale village with beautiful wooden houses. Great ways to discover this area are cycling, and boating!
Broeker Bootverhuur (meaning: Broek in Waterland Boat Hire) has electric boats for rent for a maximum of 5 people. And if you're into sports: this place also rents canoes.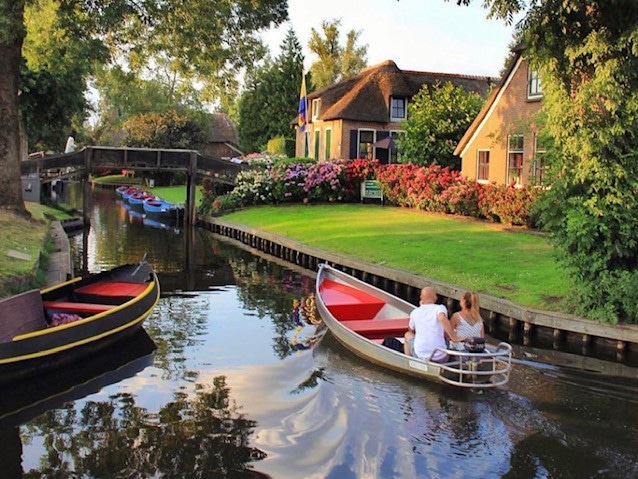 3. Giethoorn (Dutch 'little Venice')
3. Giethoorn (Dutch 'little Venice')
From
Amsterdam to Giethoorn
('Dutch little Venice') is just 1,5 hours by car. It's definitely one of the prettiest water villages in the Netherlands. Along the main canal you will find hundreds of fairytale houses with thatched roofs, nice gardens and little bridges. There are two nice ways to explore Gierhoorn. The first is by foot on the Binnenpad. The second (and better) option is by renting a boat and sailing it through the picturesque main canal and the lush countryside surrounding Giethoorn. For renting a whisper boat or a (luxury) sloop we recommend
Giethoorn boat rental
. Here you can also book a private boat tour with skipper.