Hire a boat for the Gay Pride canal parade!
For the best views and the most intense experience you can hire a boat on the day of the Gay Pride Canal Parade. Just find your spot along the route and enjoy the privilege of having your own 'VIP-seats'. Before and after the parade you can make a nice tour with your boat on the Amsterdam canals and the Amstel river.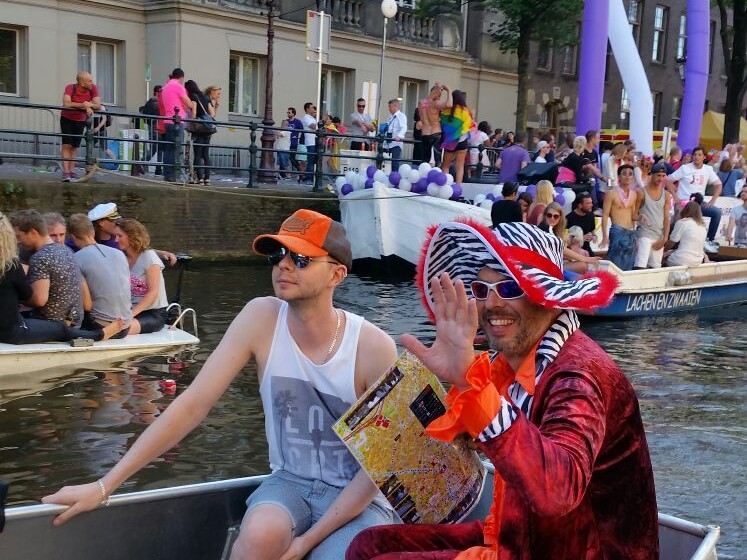 The deal for a Gay Pride boat rental
pick-up between 9 and 11 AM

return between 5 and 8 PM
€ 299 (includes entrance fee)
€ 299 (includes entrance fee)
How does a Gay Pride boat hire work?
For the Gay Pride you can only hire a boat for the full day. Pick-up is from 8.30 to 10.30 hrs. and we expect your return between 17.00 and 20.00 hrs. There is a maximum of six people per boat, due to license and insurance.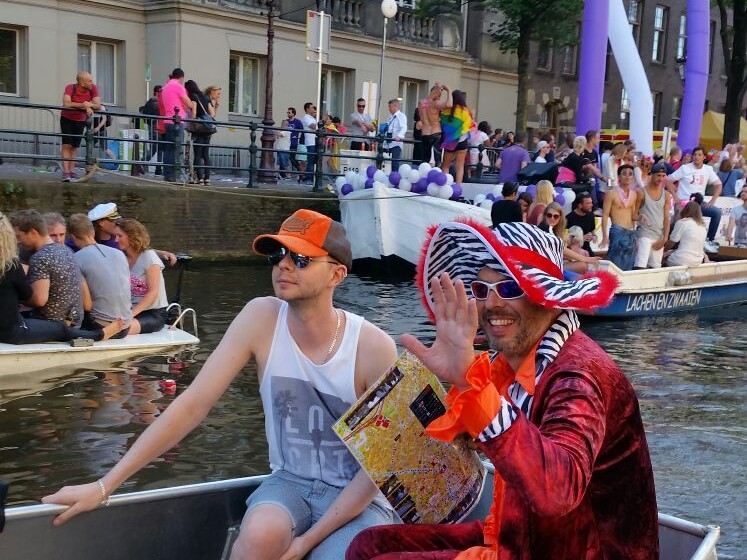 What's the price and how to book for the Gay Pride?
The organisation committee of the Gay Pride has introduced a limit to the number of private boats along the route. And it has also decided to charge an 'entrance fee' for rental boats. Therefore, the Gay Pride rental rate will be a little higher than is was in previous years.
This year the rate for a full day Gay Pride boat rental is € 299,-. Except the 1,50 tour tax p.p. this rate is all-in (also including the € 60,- entrance fee for rental boats) and definitely the best rate you will find in Amsterdam. For booking your Gay Pride boat rental please use our easy online booking tool and choose the full day option for the first Saturday in August. Looking forward to welcoming you!